Humanities
Program focuses on different ways in which human cultures and their multiple forms of expression have developed and continue to develop.
You'll have the opportunity to do specialized academic work in the diverse, cultural expressions of humanities that cannot be contained within the bounds of conventional disciplines.
Our professors have been published in many languages, including Hebrew, French, German, Italian, Hungarian, Chinese, Japanese, Korean and Russian.
The Graduate Program in Humanities offers a Graduate Diploma in Comparative Literature that is awarded concurrently with a Master's or Doctoral degree for which the student is registered.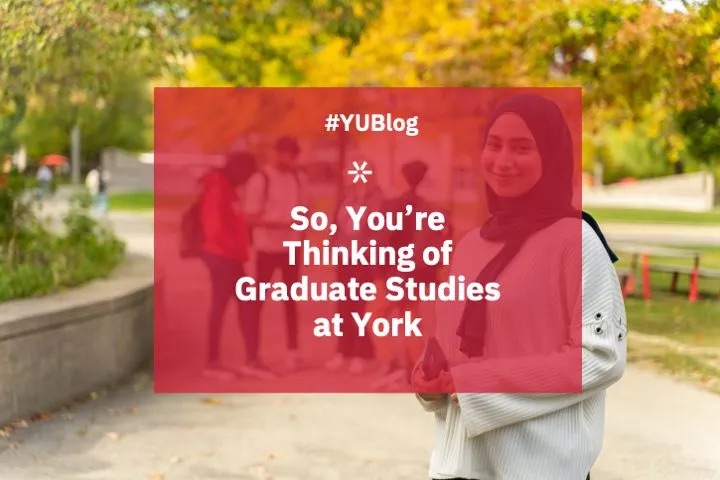 If you want to pursue graduate studies, it's time to start planning and getting all your ducks in a row!
Stream and Specializations
Comparative perspectives and cultural boundaries
Religion, values and culture
Science, technology and culture
Degrees Offered
---
MA
---
Fall Entry
Deadline - Fall (All Applicants)
2024-02-15
English Proficiency Requirement
| | |
| --- | --- |
| Minimum TOEFL (Paper-based) | 600 |
| Minimum TOEFL (Internet-based) | 100 |
| IELTS (Academic Module) | 7.5 |
| YUELI | Academic Program Level 9 with Distinction |
| YUELI Graduate Studies Preparation Program (GSPP) | Graduate with distinction |
| CAEL | Overall score of 70, no component score less than 60 |
| Minimum CPE Score | C |
| Minimum CAE Score | B |
| Duolingo | 140 |
| PTE Academic | 76 |
---
PhD
---
Program Component(s)
Comprehensive examination(s)
AND Dissertation
---
Fall Entry
Deadline - Fall (All Applicants)
2024-02-15
English Proficiency Requirement
| | |
| --- | --- |
| Minimum TOEFL (Paper-based) | 600 |
| Minimum TOEFL (Internet-based) | 100 |
| IELTS (Academic Module) | 7.5 |
| YUELI | Academic Program Level 9 with Distinction |
| YUELI Graduate Studies Preparation Program (GSPP) | Graduate with distinction |
| CAEL | Overall score of 70, no component score less than 60 |
| Minimum CPE Score | C |
| Minimum CAE Score | B |
| Duolingo | 140 |
| PTE Academic | 76 |
Additional Admission Requirements
Number of Recommendation(s)
Other Requirements
Statement of research intention and CV required
Sample of your written work