Kinesiology & Health Science
The program is primarily research based and offers opportunities for the study of physiology, neuroscience, biomechanics, socio-cultural study of sport, physical activity, health and fitness behaviours. This program has a broad-based commitment to the advancement of knowledge, the improvement of society and service to all stakeholders in the varied communities we serve.
We draw on our experiences in health and physical activity and engage in interdisciplinary research with like-minded scholars from the disciplines of biology, epidemiology, sociology and the behavioral health sciences.
The graduate program offers courses, research and professional training leading to Master of Arts (MA), Master of Science (MSc), Master of Fitness Science (MFSc non-thesis) and Doctor of Philosophy (PhD) degrees.
Our master's and doctoral programs will provide you opportunities for advanced study in the following areas of specialization:
Molecular, Cellular and Integrative Physiology
Neuroscience and Biomechanics
Health and Fitness Behaviours
Socio-Cultural and Policy Studies in Sport and Physical Activity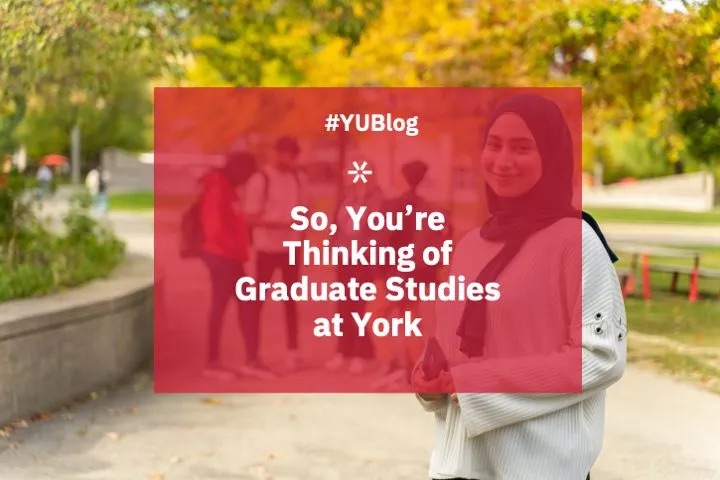 If you want to pursue graduate studies, it's time to start planning and getting all your ducks in a row!
Degrees Offered
---
MSc
---
Program Length (Full-time)
6 term(s)
---
Fall Entry
Deadline - Fall (All Applicants)
2024-01-15
English Proficiency Requirement
| | |
| --- | --- |
| Minimum TOEFL (Paper-based) | 600 |
| Minimum TOEFL (Internet-based) | 100 |
| IELTS (Academic Module) | 7.5 |
| YUELI | Academic Program Level 9 with Distinction |
| YUELI Graduate Studies Preparation Program (GSPP) | Graduate with distinction |
| CAEL | Overall score of 70, no component score less than 60 |
| Minimum CPE Score | C |
| Minimum CAE Score | B |
| Duolingo | 140 |
| PTE Academic | 76 |
---
MA
---
Program Length (Full-time)
6 term(s)
---
Fall Entry
Deadline - Fall (All Applicants)
2024-01-15
English Proficiency Requirement
| | |
| --- | --- |
| Minimum TOEFL (Paper-based) | 600 |
| Minimum TOEFL (Internet-based) | 100 |
| IELTS (Academic Module) | 7.5 |
| YUELI | Academic Program Level 9 with Distinction |
| YUELI Graduate Studies Preparation Program (GSPP) | Graduate with distinction |
| CAEL | Overall score of 70, no component score less than 60 |
| Minimum CPE Score | C |
| Minimum CAE Score | B |
| Duolingo | 140 |
| PTE Academic | 76 |
---
Master of Fitness Science (MFSc)
---
Program Length (Full-time)
4 term(s)
---
Program Component(s)
Non-thesis
AND Extensive practical experience
---
Fall Entry
Deadline - Fall (All Applicants)
2024-01-15
English Proficiency Requirement
| | |
| --- | --- |
| Minimum TOEFL (Paper-based) | 600 |
| Minimum TOEFL (Internet-based) | 100 |
| IELTS (Academic Module) | 7.5 |
| YUELI | Academic Program Level 9 with Distinction |
| YUELI Graduate Studies Preparation Program (GSPP) | Graduate with distinction |
| CAEL | Overall score of 70, no component score less than 60 |
| Minimum CPE Score | C |
| Minimum CAE Score | B |
| Duolingo | 140 |
| PTE Academic | 76 |
---
PhD
---
Program Component(s)
Comprehensive examination(s)
AND Dissertation
---
Fall Entry
Deadline - Fall (All Applicants)
2024-01-15
English Proficiency Requirement
| | |
| --- | --- |
| Minimum TOEFL (Paper-based) | 600 |
| Minimum TOEFL (Internet-based) | 100 |
| IELTS (Academic Module) | 7.5 |
| YUELI | Academic Program Level 9 with Distinction |
| YUELI Graduate Studies Preparation Program (GSPP) | Graduate with distinction |
| CAEL | Overall score of 70, no component score less than 60 |
| Minimum CPE Score | C |
| Minimum CAE Score | B |
| Duolingo | 140 |
| PTE Academic | 76 |
Additional Admission Requirements
Number of Recommendation(s)
Other Requirements
Statement of interest (500 words)
Resumé or CV