Law (Osgoode Hall Law School)
Osgoode is one of Canada's oldest and most prestigious law schools with a reputation for academic excellence.
The Research Graduate Program (PhD & LLM) provides research-focused graduate students with an opportunity to be supervised by outstanding professors who are pursuing original research. We have a large and varied Faculty, innovative research centres, a range of available funding, a broad range of graduate courses and Canada's finest research law library.
The Research LLM is a full-time research-intensive degree that requires students to complete either a thesis or major research paper. The PhD is an advanced degree involving extensive, research-intensive study, suitable for students who aim for an academic position.
In addition to the Research Graduate Program, Osgoode Professional Development offers a different set of full and part-time Professional LLM programs that bridge theory and practice. These are ideal for Canadian or international lawyers and law graduates who want to explore a new area of law or improve professional skills. For further information on these programs, please visit the Osgoode Professional Development site or email admissions-opd@osgoode.yorku.ca.
Note: The Graduate Program in Law at Osgoode Hall Law School of York University accepts a very limited number of international applicants. Please refer to the program website for more details before submitting an application.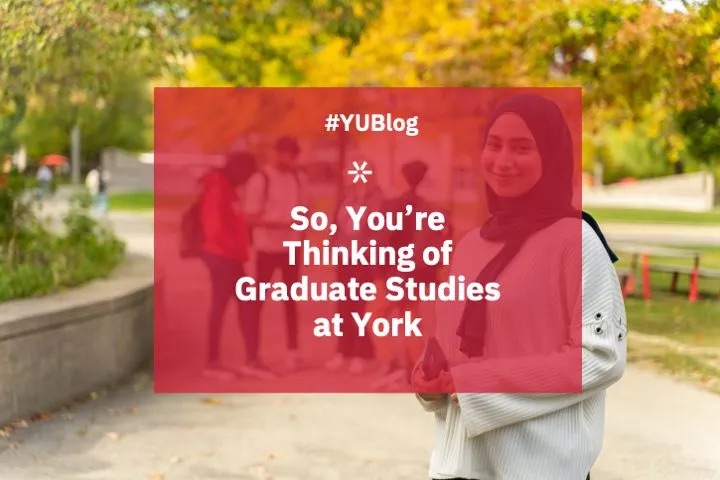 If you want to pursue graduate studies, it's time to start planning and getting all your ducks in a row!
Degrees Offered
---
LLM
---
Program Component(s)
Course work
AND Thesis
OR Major research paper
---
Fall Entry
Deadline - Fall (All Applicants)
2024-02-15
English Proficiency Requirement
| | |
| --- | --- |
| Minimum TOEFL (Paper-based) | 600 |
| Minimum TOEFL (Internet-based) | 100 |
| IELTS (Academic Module) | 7.5 |
| YUELI | Academic Program Level 9 with Distinction |
| YUELI Graduate Studies Preparation Program (GSPP) | Graduate with distinction |
| CAEL | Overall score of 70, no component score less than 60 |
| Minimum CPE Score | C |
| Minimum CAE Score | B |
| Duolingo | 140 |
| PTE Academic | 76 |
---
PhD
---
Program Component(s)
Course work
AND Dissertation
---
Fall Entry
Deadline - Fall (All Applicants)
2024-02-15
English Proficiency Requirement
| | |
| --- | --- |
| Minimum TOEFL (Paper-based) | 600 |
| Minimum TOEFL (Internet-based) | 100 |
| IELTS (Academic Module) | 7.5 |
| YUELI | Academic Program Level 9 with Distinction |
| YUELI Graduate Studies Preparation Program (GSPP) | Graduate with distinction |
| CAEL | Overall score of 70, no component score less than 60 |
| Minimum CPE Score | C |
| Minimum CAE Score | B |
| Duolingo | 140 |
| PTE Academic | 76 |
Additional Admission Requirements
Required Forms
What You Need to Apply
Number of Recommendation(s)
Other Requirements
Full-time LLM

Resumé or CV
1 writing sample
2 references
Statement of Interest (Research Proposal)
Transcripts
Supplementary Information Form (Research)

PhD:

Resumé or CV
1 writing sample
2 references
Statement of Interest (Research Proposal)
Transcripts
Supplementary Information Form (Research)