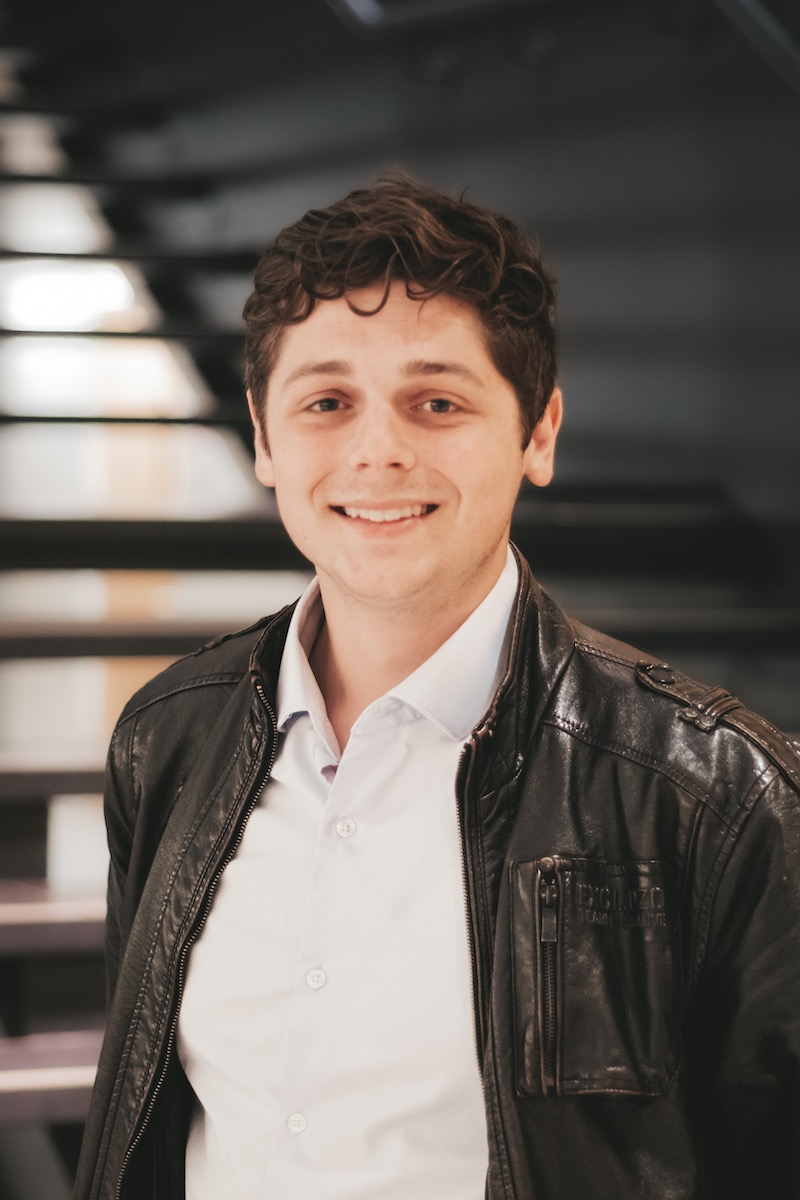 Unlocking York's

support network
How one student discovered their connection to the arts
When Colin Arthurs began at York University, his passion for the arts skyrocketed.
Arthurs, a student in the visual arts program, developed a nerve condition in grade 10 that limited his ability to pursue his high school music major. Guided by his grandfather's interest in photography, he explored the art form throughout high school, ultimately earning York's President's Scholarship for his dedication and academic achievements.
"My passion for photography and the arts has grown exponentially since beginning at York," he says. "I started photography as a way to cope – it was an outlet for me. And when I came to York, it just kind of took off."
Supporting student success
Arthurs utilized Student Accessibility Services during his time at York, which offers a range of academic accommodations to bolster student success.
"Student Accessibility Services at York has helped me manage my academic assignments and tests by providing me with alternate accommodations," he says. "Support from student services and my professors has allowed me to confidently explore both my passion for the arts and my goals for the future as I plan for the final year of my undergraduate degree."
Along with accommodations for tests and exams, Student Accessibility Services offers support through the Assistive Technology lab, attendant care, interpreting and notetaking, disability screening and VAN Go, York's wheelchair-accessible transportation service.
Arthurs also credits York's academic advising services for helping him track his progress towards graduation, as he prepares to enter his fifth year in September 2023.
Finding community through art
As the incoming vice-president of the Visual Arts Student Association, an organization that leads programs and services within the fine arts community, Arthurs says finding a group of other like-minded and artistic students has helped him feel more at home on campus.
"With the help of the students, professors and clubs, I've been able to explore newfound passions," he says. Since beginning at York, his interest in photography has blossomed to include other art forms, including painting and printmaking, he adds.
"When I first came to the university, I knew I liked art, but I didn't really know what I wanted to do with it," he says. "York has really helped me pinpoint what it is I like to do, what I'm good at and what I can say with it."
Arthurs is now thinking of pursuing a master's degree in fine arts. More studio time, active engagement and assistance of student services have all contributed to a fulfilling experience, he says.
"I never really considered going further than this. But then I came to York and I found how much I really enjoyed this kind of environment," he says, adding that his professors have helped him prepare for potential applications.
Having made such strides and transformation during his time at York, Arthurs says the "Colin of 2019" wouldn't recognize the Colin of today.
"Everything about me has changed and evolved and that's been in large part to my experience here at York and the School of Arts, Media, Performance & Design," he says. "I've really found my voice within my art and in my academics and I've found a drive and a passion that I want to continue."