Student Life at York
Make memories. Make impact. Make the most of your student experience. Our campuses are places where bold ideas take shape and lifelong connections are made.
350+ Clubs
and student organizations to choose from
9 Colleges
to make a large university feel small
1,000+ Events
to make friends and memories each year
10 Residence Buildings
with dedicated Residence Life teams
Welcome to Your New Community
York offers an exciting variety of clubs, student supports and events to make your university years some of the best of your life.
Whether you plan to commute to York, or to become one of our 3,000+ students living in residence on our Keele or Glendon campuses, you're in great company. Our diverse communities and extracurricular programs make it easy to discover new activities and make friends.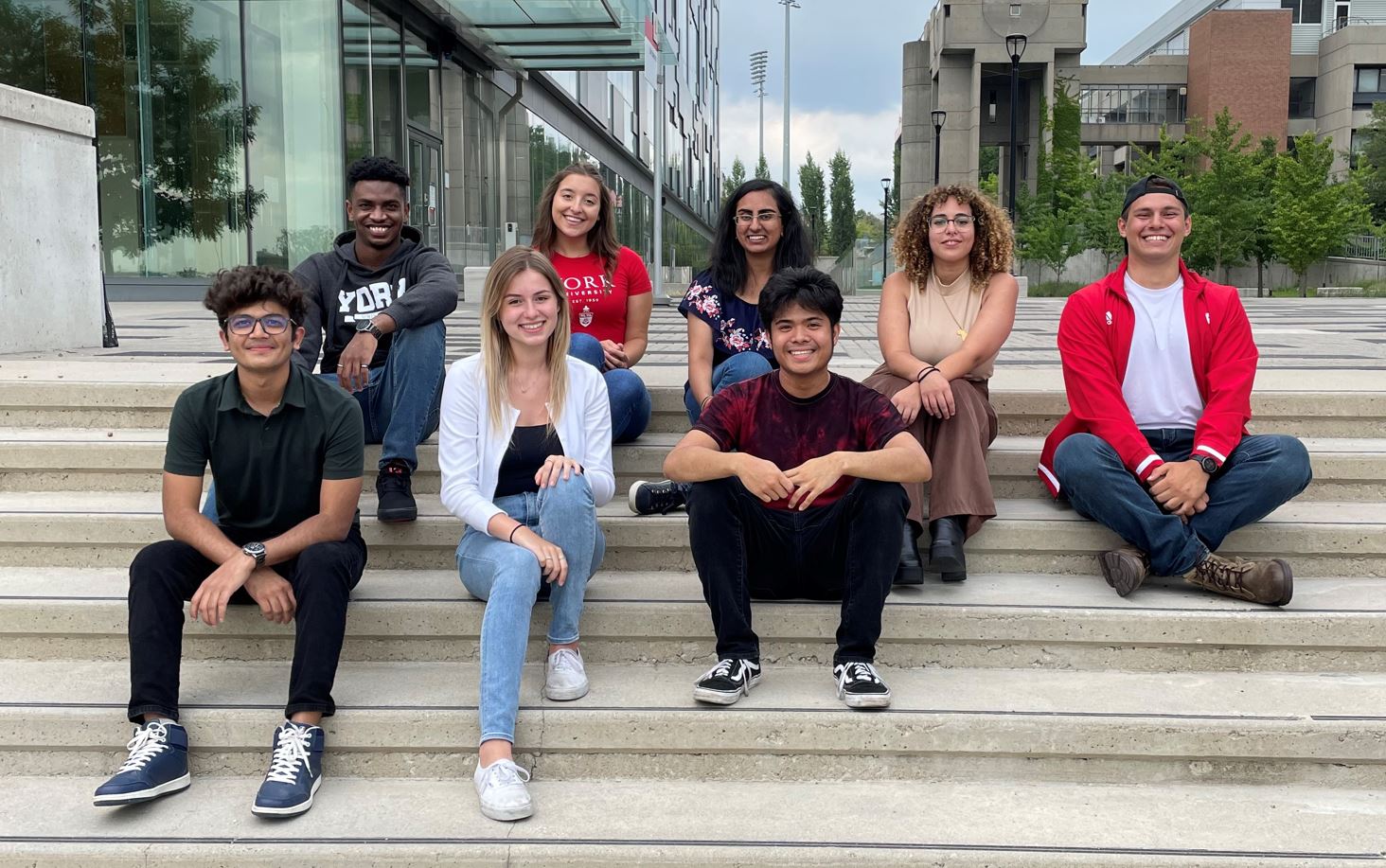 A Space for Everyone
York is a supportive, caring environment with a shared commitment to inclusion and collaboration. We believe our strength is in our diversity.
Our students are leaders, allies, changemakers and friends. They will quickly grow from being familiar faces in your classes, to the people with whom you'll share lifelong connections and memories.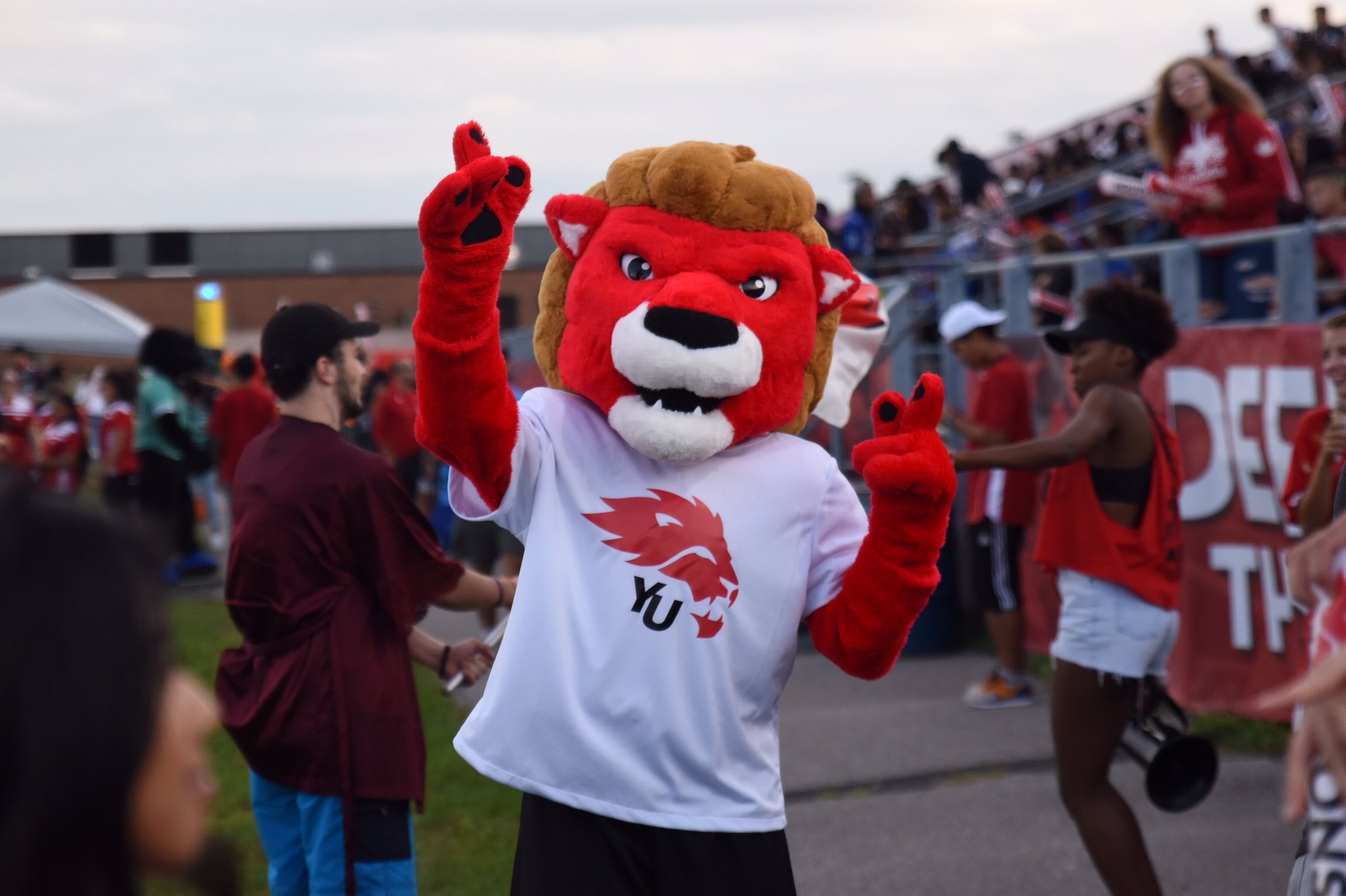 Cheer for your Team
York University athletes hold 33 national titles and 171 provincial banners. Exhibit your school spirit and cheer on your fellow Lions. Regular season York Lions Varsity games are free for students to attend. Share the Lion pride!
Get Active
No matter what level of athlete you are, we offer it all: varsity athletics, sports clubs, intramurals, exercise classes and student athletics clubs. Join a group class in our 11,000-square-foot fitness centre, dive into our 25-metre pool or break a sweat at one of our three gyms, five studios or hard surface tennis courts.
Find Your Club
Pursue your passions and discover new interests by getting involved in any of York's hundreds of student organizations, clubs, councils and groups – or start one of your own!
SCLD's Student Engagement team provides mentorship to York's 350+ student clubs and organizations, connecting students with key campus resources and programming. They help to provide events for undergraduate students looking to make connections, build friendships and find community.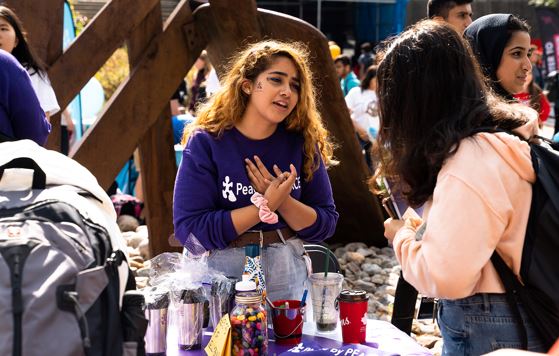 Close-Knit Colleges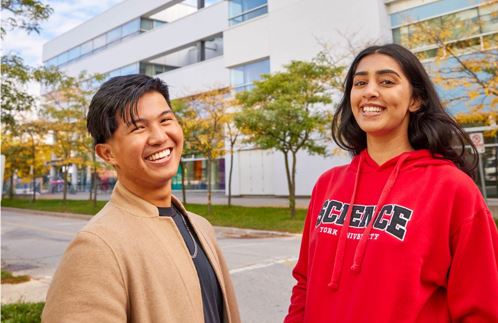 We are one of only three universities in Canada to offer a college system. After you accept your offer of admission, you'll be placed into one of our nine colleges, providing you with a community in which to study, find support, volunteer and make new friends.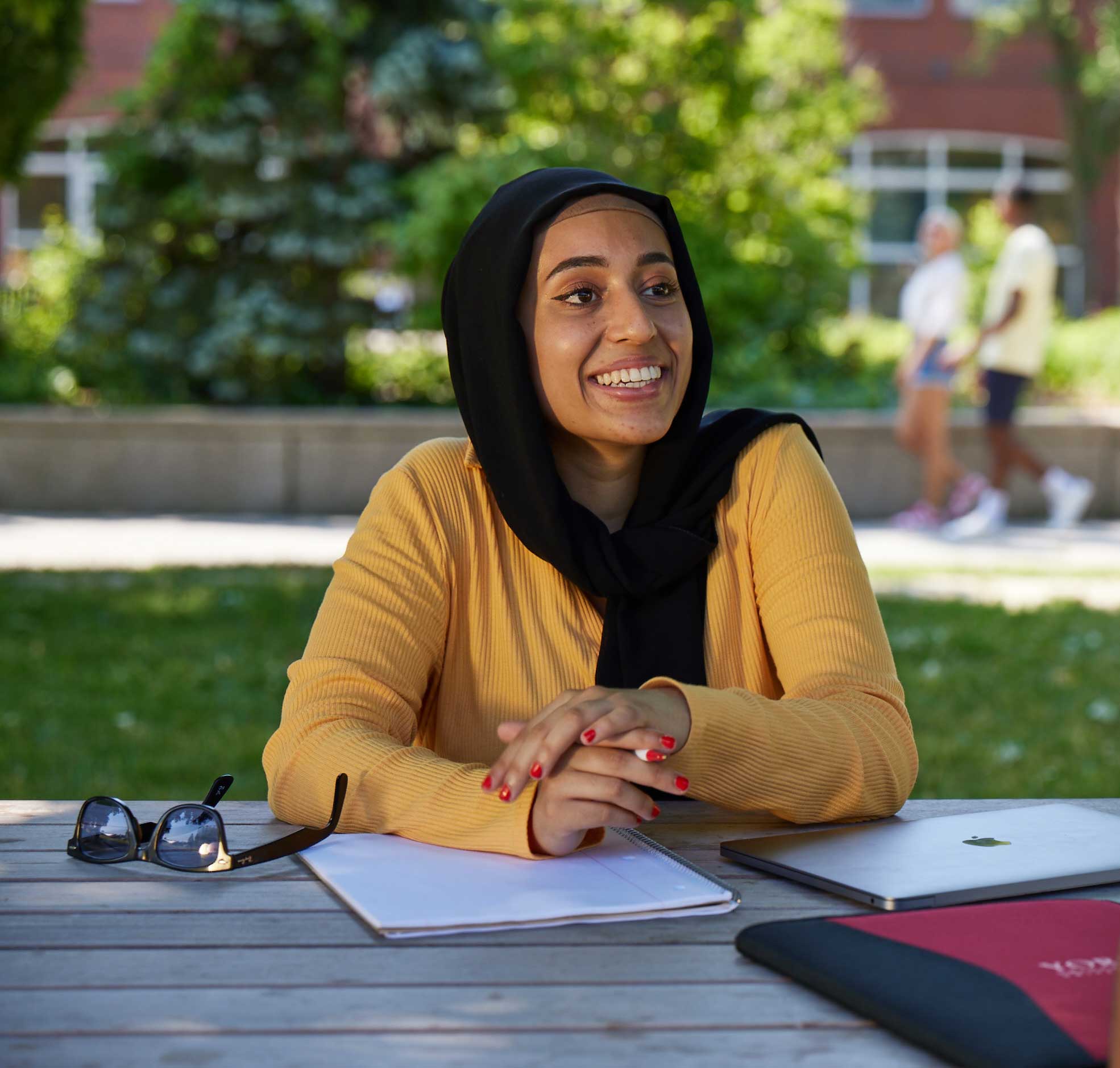 What Students Say
"When I left high school to come to university, I felt homesick and shy. Getting involved in intramural sports and student government at York has opened doors to meeting wonderful people, working with orientation leaders who are now my best friends, and making fun memories on campus. Entering my final year, I've grown so much more confident in myself and my capabilities."
— Minahil Choudhary (She/her), Religious Studies Student, President, Vanier College Council
Your Home Away From Home
Our residences are more than places to live. They are welcoming and close-knit communities where you learn, grow and make friendships that will last a lifetime. More than 4,000 students (1,600 of them in first year) live in our 10 undergraduate residences (eight at our Keele campus, two at our Glendon campus).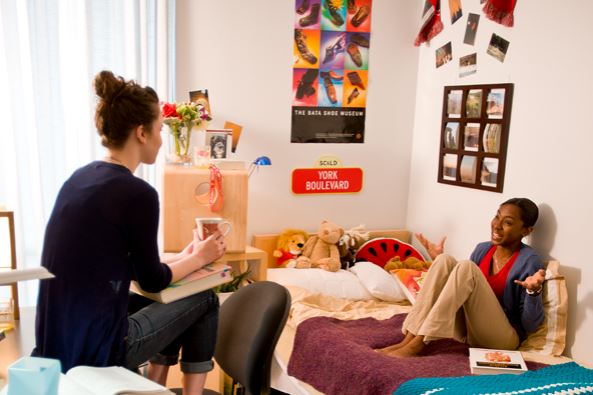 What does living in residence give you?
---
Access
Live at the centre of everything York has to offer, just minutes away from your classes, the gym, libraries and — if you choose to work on campus — your job.
---
Meal Plans
Choose from a variety of meal plans that include halal, kosher and vegetarian options.
---
Support
Your Residence Life Coordinators and a team of senior-student mentors are there to support and guide you, so that you feel right at home.
Apply for residence online through MyFile. First-year students admitted with an average of 90 per cent or higher are normally guaranteed a single room if they request it by the deadline.
Off-Campus Housing
The City of Toronto and the Greater Toronto Area are known for their many unique and vibrant neighbourhoods. Explore alternative housing options with York's Off-Campus Housing website, which provides rental listings, roommate boards and resources for tenants.