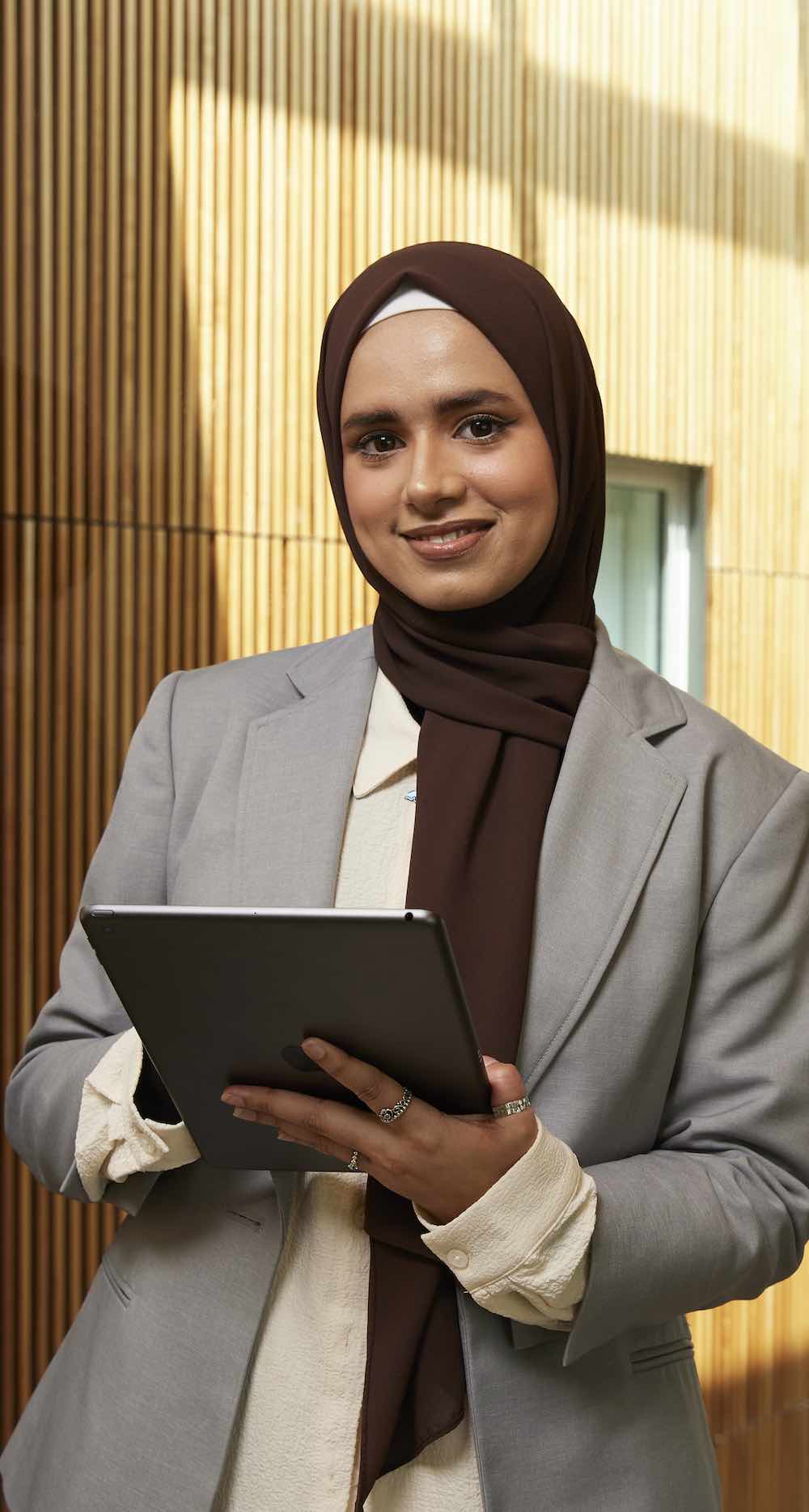 Tapping into experiential education to

turn a passion into a career
Nida Ahmed Syeda, an international student from Riyadh, Saudi Arabia, made the journey to Canada to explore her passion for medicine. With an interest in quality improvement and patient safety in healthcare, Nida began searching for practicum opportunities to learn outside of the classroom and gain real-world experience.
"Before you start practicum you get asked what your interests are, and what courses stood out to you the most. For me it was healthcare law, a course I never thought I would be interested in," she says. "My professor was a lawyer and she talked about healthcare cases, which really inspired me to learn more about the field."
Nida's drive to expand her knowledge led her to begin her practicum search, which helped her find and secure a role at Humber River Hospital, located a few minutes away from York's Keele Campus.
"I found Humber River's website and learned that they have a quality and patient safety department," Nida says. "They were accepting students and I felt like it was the perfect fit – it was like hitting the nail on the head!"
With the support of her practicum supervisors, she began her professional journey. Following her graduation, she continues to work at the hospital as a program assistant to the Deputy Chief Nursing Executive, Vice President of the Professional Practice, Quality Improvement & Risk Management department.
Based on her experiences, Nida encourages others to explore the practicum options available in their degrees.
"Practicum gave me a sense of the daily functions of a hospital and helped me gain transferable skills," Nida says. "Through experiential education, students will receive exposure to the industry they want to be in and build confidence by getting real world experience."