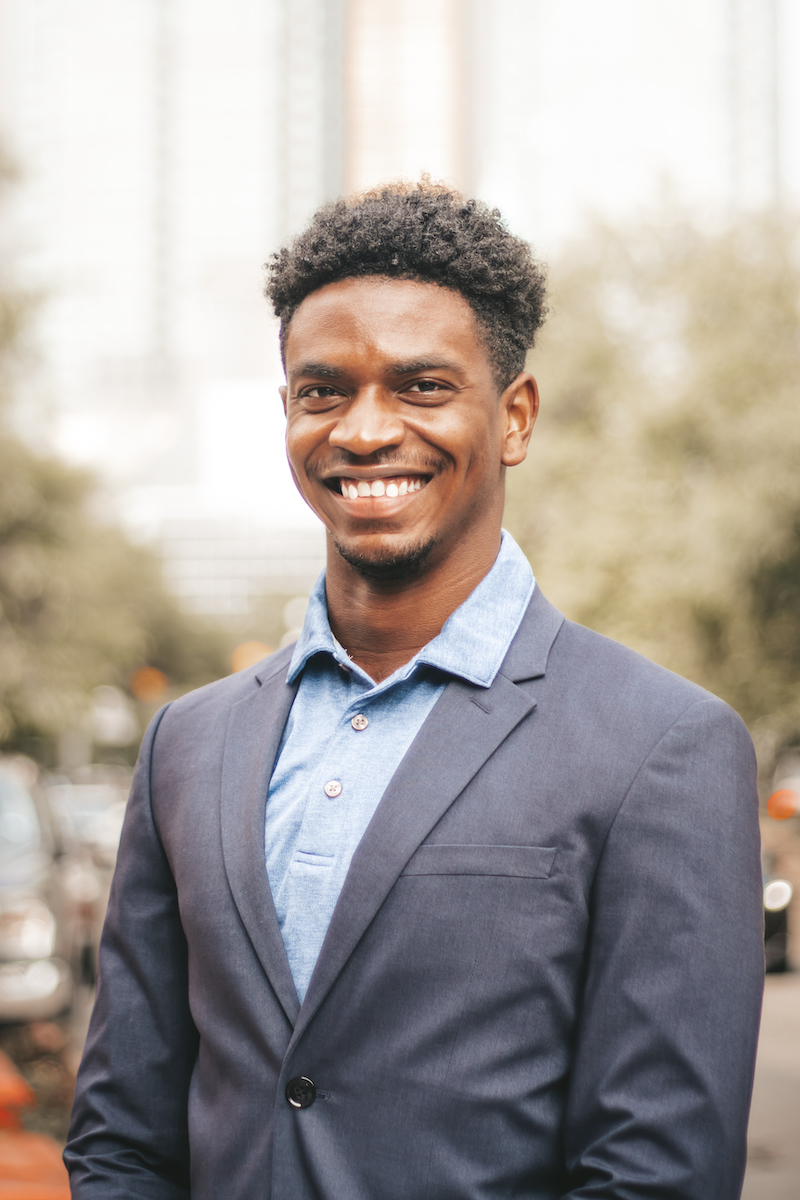 From clubs to

connections

:
How one student explored
York's lively community
When Kobe Cargill first moved to Toronto to attend York University, he was immediately captivated by the vibrant atmosphere of both the city and campus. 
"Toronto is very multicultural, but York itself is like a mini-Toronto," says Cargill, an international student from Jamaica. "You're pretty much walking the streets of Toronto while walking the university grounds."
Eager to get involved after moving to the city, Cargill, a 2023 graduate who studied actuarial science, went on a "club joining spree" during his first year at York. He signed up for numerous organizations to explore his interests, passions and meet others on campus.
Creating a community in a new country
During his time at York, he took on executive roles for two mathematics clubs and served as a science student ambassador, where he shared his passion and knowledge about the Faculty of Science with the external community. Cargill also held a Work/Study position with Black Excellence at York University (BE YU), an organization that supports Black students with mentorship in their transition to university, and mentored high school students with Big Brothers Big Sisters of Toronto.
Cargill says the relationships he developed as a mentor with BE YU and Big Brothers Big Sisters of Toronto played a pivotal role in fostering his sense of community, both on campus and in the city.
"BE YU expanded my horizons because I got to interact with the entire internal York community, as well as the students," he says. Big Brothers Big Sisters of Toronto helped him bridge the gap between understanding different countries by having the opportunity to work with Canadian high school students and share experiences and perspectives, Cargill added.
He encourages that international students at York have many clubs, organizations and services available to them, including United Carribean Islands (UCI) and York United Black Students' Alliance (YUBSA), both of which he has been a member of.
"There are a lot of options out there," he says. "Just actually go out and see what you would enjoy, and then be a part of something!"
Cargill has also found many commonalities that connect Toronto to his hometown.
"We love making friends, we love talking to people and I can still do that here. It does give a little reminder of what back home is like," he says. "Living in Toronto has given me the opportunity to volunteer, make new friends, explore new cultures and stay connected to my own."
For students visiting Toronto and York University for the first time, Cargill's advice is simple: keep an open mind and embrace new experiences.
"As time goes on, the more you interact with people, the more you talk to people or you get to know everyone around you, you're going to feel a lot more comfortable and you're going to feel a lot more educated as well."