Mature Student
York recognizes the value mature students bring to the classroom. We have dedicated support services to guide you along the way, that consider your academic, professional and personal development.
You are a mature student if:
you are at least 20 years old by the end of the calendar year of admission to the University;
you have have been out of full-time high school studies for at least two years; and
you have attempted less than one full year of studies at an accredited college or university.
Below, review admission requirements to apply to York as a mature student and specific requirements for your program of interest. Familiarize yourself with costs, important deadlines and other information for mature applicants.
Senior Citizens
It's never too late to earn your degree: York welcomes seniors to share their experiences while gaining new knowledge and skills.
To support your lifelong learning, Canadian senior citizens or permanent residents are eligible for a tuition fee waiver. The tuition fee waiver for an eligible senior citizen is restricted to a maximum of one undergraduate and one graduate degree.
To be eligible you must be 60 years or older by May 1 for Summer entry, or by September 1 for Fall/Winter entry.
The tuition fee waiver is capped for senior citizens to the level of tuition fees assigned to domestic, non-professional undergraduate arts, science and other programs as defined in the tuition fee guidelines from the Ministry of Training, Colleges and Universities.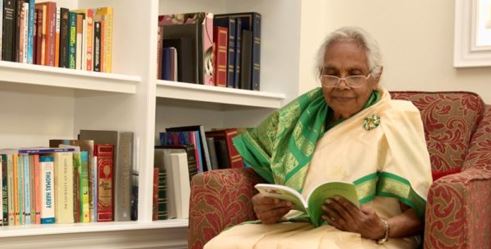 I believe in lifelong learning for seniors, educating themselves beyond conventional limits placed on them in society.
Mature Student Guide
Check out the Mature Student Guide for additional resources and information for prospective mature students and applicants.
---
Connect with an Admissions Representative
---
Contact Us
Student Recruitment & Admissions
study@yorku.ca
Admissions FAQ
Do you have questions about applying to York? We've collected some of our most common questions from undergraduate applicants below to help you plan and prepare.
Refer to our list of Helpful Terms for additional clarification, or get in touch with our team if you still have questions – we're happy to help.
For community updates on our campus operations and COVID-19 information, visit the Better Together website.
All Applicants
When can I expect a decision on my application?
The typical processing time is four to six weeks once all required documents are in the possession of the admissions team. If you have any questions about your application, visit I've applied page for information about required documents.
How will advanced standing be assessed? (AP exams, IB HL courses, A-level courses, etc.)
Advanced standing for eligible curricula (AP exams, IB HL courses, A-level courses, etc.) will be reviewed and awarded in the same way as pervious years. Final exam results are required. For additional details, please visit: https://futurestudents.yorku.ca/transfer/advanced-secondary-cegep